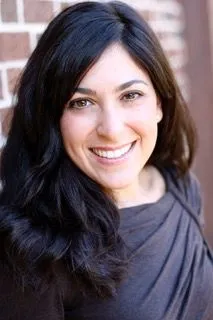 Mara Yacobi, LSW, CSE is a Licensed Social Worker committed to providing a safe, supportive, and culturally sensitive environment for each client.
Mara has over 15 years of experience in the field of sexuality. Mara's goal is to empower each client with the knowledge and insight needed to help them build inner strength and attain personal growth. Her areas of expertise include: sexual/intimacy challenges, sexual anxiety, performance anxiety, stress, anxiety and depression, body image, low self-esteem, parenting concerns, pregnancy loss and infertility counseling, relationship issues, sexuality education and personal growth. She has worked with many clients overcome fear of intimacy, fear of penetration, vaginismus, performance anxiety, and general discomfort around all areas of sexuality.

Mara utilizes a multi-dimensional approach to therapy, exploring each individual's biological, psychological, social and spiritual self. By implementing this approach, Mara can evaluate each individual or couple to provide solution focused and insight oriented therapy. She also welcomes collaboration with psychiatrists, primary care providers, and nutritionists to ensure comprehensive care.


Mara started her career as a Sexuality Educator and has also
delivered trainings and keynote speeches at local and national conferences
all over the country on a wide range of topics including healthy relationships, affirmative consent, STI and pregnancy prevention, and how to talk to children about sex(uality).
Mara received her
MSW from New York University
in 2006, a Bachelors from
Simmons College
and Certificate in Sexuality Education from Planned Parenthood University. As a mother of four, Mara has both personal and professional experience with managing the everyday challenges of parenting and balancing family with work.
- Licensed to practice in New Jersey under Denise Ardito, LCSW
- Under sex therapy supervision by Mieke Rivka Sidorsky, LCSW-C, Sex Therapy Supervisor