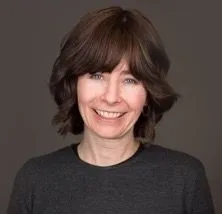 Ivy Edelstein, LMSW
is genuine, compassionate, and engaging. She believes that people have an innate drive towards health and wholeness. She works collaboratively with clients to help them recognize their internal strengths and gain insight, confidence, and the necessary skills to face life courageously.
Ivy specializes in relationship counseling and has over 20 years of experience leading women on a path toward deep personal growth. From dating to engagement to marriage to older adulthood, Ivy helps women with every step of their relationship journey. She helps women work through a wide variety of concerns, such as relationship ambivalence, patterns of choosing the wrong partners, relationship stress and distress, relationship conflict, intimacy issues, and dating issues. Ivy coaches women to date smart and find their most compatible partners. She supports women in challenging relationships with hope and tools to breathe new life into the relationships. Ivy is especially skillful at helping women develop a strong sense of autonomy and personal empowerment. She also has specialized knowledge of working with clients with a religious background, in which their faith plays an important role in their relationships. Other areas of work include sexual trauma, attachment trauma, infertility, pregnancy loss, parenting issues, grief and bereavement, anxiety, depression, and stress.

Ivy holds a certificate in Advanced Trauma Treatment from the prestigious Ferentz Institute . She completed an extensive certificate course in Dialectical Behavior Therapy (DBT) . She is a sought-after public speaker on issues of women's empowerment and building and maintaining healthy relationships.

She received her Master's Degree in Social Work from Yeshiva University , in New York. She received her Bachelor's Degree at University at Albany-State University of New York .
She lives in Silver Spring with her husband and their four children.
- Licensed to practice in Maryland under Laura Greer, LCSW-C