INTAKE COORDINATOR AND OFFICE ADMINISTRATOR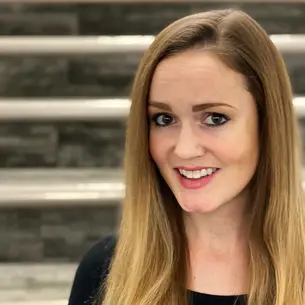 Darrah Jones, Associate Clinical Social Worker, connects clients seeking support with the services and resources best fit for their needs. Darrah uses an approach grounded in compassion and curiosity. Darrah aims to meet clients with unconditional positive regard and is committed to creating a warm, safe, and accepting environment for all who she works with.
Since 2014, Darrah has worked in a variety of direct client service roles in the interpersonal violence response and prevention field including victim-survivor advocacy and case management, clinical therapist, healthy relationships and consent educator, and group therapist. Throughout her career, Darrah has also developed proficiency in program development, organizing, campaigning, and fundraising for various organizations serving individuals and families who've experienced interpersonal violence.

Darrah's work background in anti-violence and social work has brought her on a journey that has shaped the way she works with clients to revolve around inclusive, compassionate care that first and foremost respects and honors the lived-experiences of the clients she serves.

Currently, Darrah is working to earn her license by providing therapy to individuals and couples in her home state of California, is a member of the American Association of Sexuality Educators, Counselors, and Therapists (AASECT), and regularly completes trainings and workshops in order to continue to grow and expand her knowledge and understanding in the fields of therapy and sexuality.
Darrah received her MSW from the University of Utah in 2020, and her Bachelors of Political Science and Certificate in International Relations from Southern Utah University in 2014. When Darrah is not working, she enjoys grabbing a book and cuddling up with her two sweet cats, Fisher and Fable.