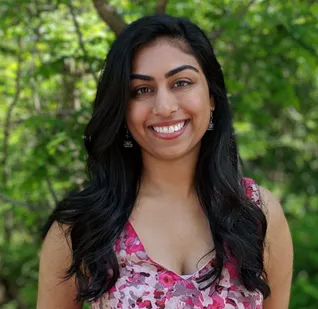 Crystel Britto, LCMFT believes that the therapy room is where all clients should feel safe, cared for and able to be their best selves. Her style is compassionate, engaging and curious. She empowers her clients with self-compassion, a safe space to develop insights from patterns within their personal and family history and culture, and therapeutic tools to help them achieve their outcomes.
Crystel has worked with clients addressing various issues such as communication issues within relationships, fear of intimacy and processing sexual assault. She is passionate about working in the areas of women's health, low desire, differences in sexual desire, sexual trauma, couples conflicts, infidelity, anxiety, sexual aversion, sexual anxiety, depression, performance anxiety, painful sex, and self-esteem/body image. She excels at all aspects of couples therapy such as helping couples communicate better, helping them meet one another's emotional and unmet needs, and helping them improve intimacy and sexual satisfaction. She has worked with couples as early as in pre-marital therapy as well as older couples who have been together for many years. Focusing on Cognitive-behavioral Therapy, Emotionally Focused Therapy, and Attachment-Based therapies, Crystel offers individual, couple and sex therapy.
Clients of various cultural backgrounds, spiritual and religious backgrounds often feel their beliefs and culture are honored during the therapeutic process as she acknowledges the impact they have had on client's lives.
Crystel received her Masters of Science in Couple and Family Therapy from the University of Maryland, College Park, completing her thesis on clerical sexual abuse in the Catholic Church. She has worked with those with intellectual and developmental disabilities for over 8 years. She is a facilitator for the Prepare and Enrich premarital assessment and is a former Celebrate Recovery facilitator. She is currently working on becoming a certified trauma and sex therapist. In her spare time, she enjoys learning new recipes and reading good books.
- Licensed to practice in Maryland
- Under sex therapy supervision by Mieke Rivka Sidorsky, LCSW-C, Sex Therapy Supervisor